There is still more love than hate in this world. There's got to be - despite events in
Barcelona
and
Turku
this week. And this is why I am releasing some spectacular new photos, all made with love, to help us remember that even though there are bad days and weeks in our lives, life on the whole is still pretty good.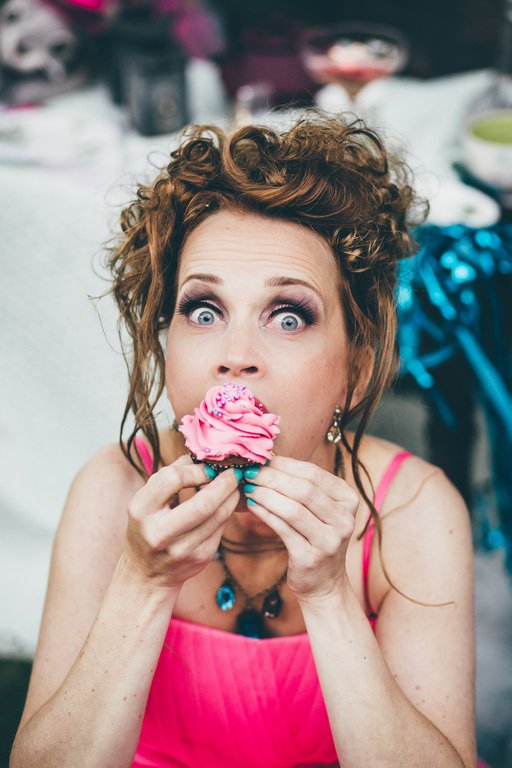 As some of you may know, I turned 40 this year. God damn. And as I hadn't really done anything crazy (buying a light up wedding dress clearly wasn't enough :-D) I decided I wanted some permanent memories of how I looked and felt at this point in my life. As a lover of anything visual and colourful, an Alice in Wonderland themed photoshoot was going to do the trick. No point in hiding your magic, I thought...
...and soon I found my partner in crime: photographer
Maria Kiraly
, who with her husband-to-be drove all the way from Turku for the shoot with their car packed full of bits and pieces from jumble sales to create our crazy tea party look. I've worked with a lot of brilliant photographers in my career but this was some very special effort being made. Maria even wanted to bake the yummy pink cakes for the shoot herself!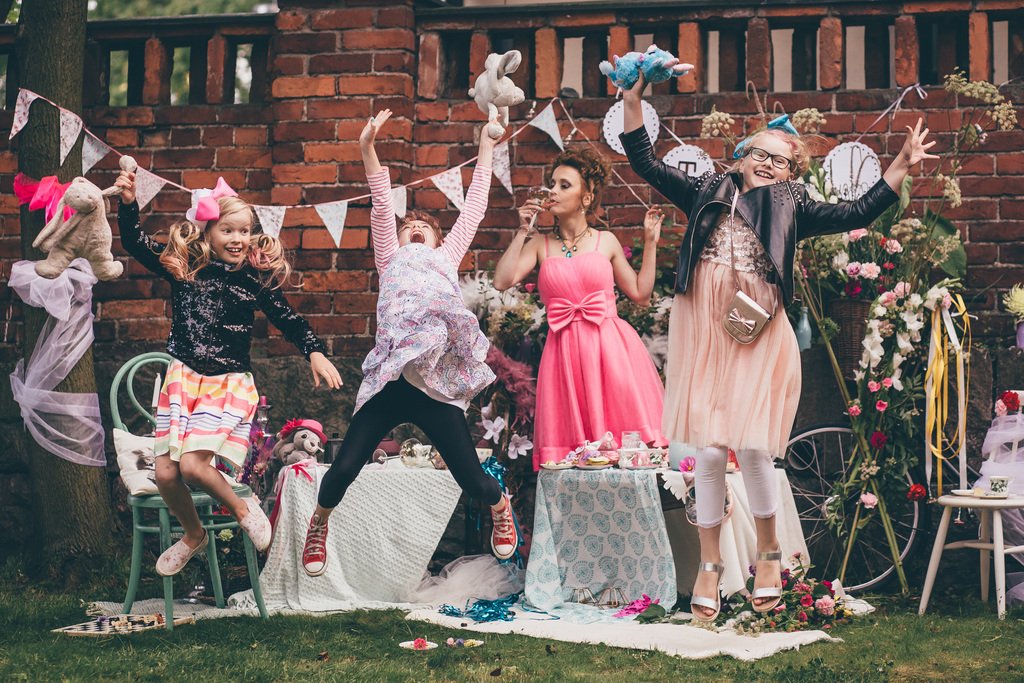 To finish off our gorgeous setting in Katajanokka, Helsinki, I asked
Tanja Lähdeaho
from
Floramore Oy
for help. Little did I know she, too, was going to turn up on her only day off with a carload of materials from her garden and nearby fields! Great minds think alike, as they say, and for this shoot I can tell you: something just "clicked". None of us had worked with each other before and it all went like a dream.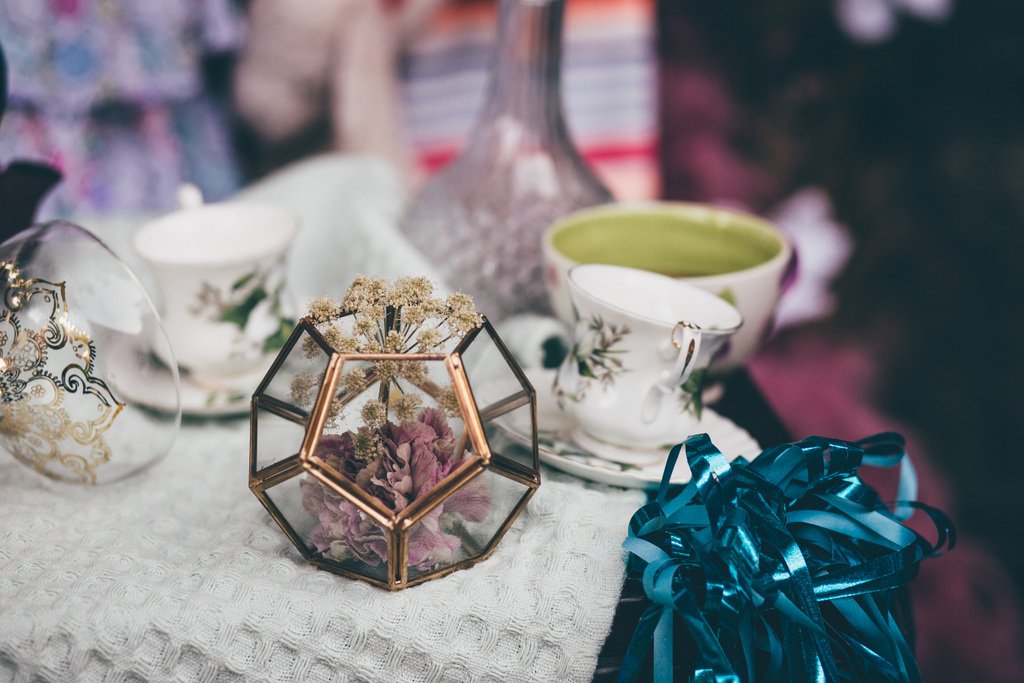 The hair and make up for the shoot was created by
Niina Vattulainen
from
Pinni & Puuteri
beauty salon in Joensuu. Niina travelled the longest way for the shoot and made sure both myself and my lovely models looked and felt special. Niina also has a hungry visual eye and in my opinion, could easily work as a stylist. The more I get to know her the more I want to work with her - a beautiful and fun person inside and out.
I'm a firm believer in moving forward in life. If life gives you lemons, make a cake. Eat it! And then move on. Whatever your issues or differences with other people or groups, let them go. Learn from your mistakes or shenanigans, whatever they may be - whose business are they anyway but yours? And last but not least do not get too angry - no war is worth it unless it's a cake war!!! Channel your shit into something good.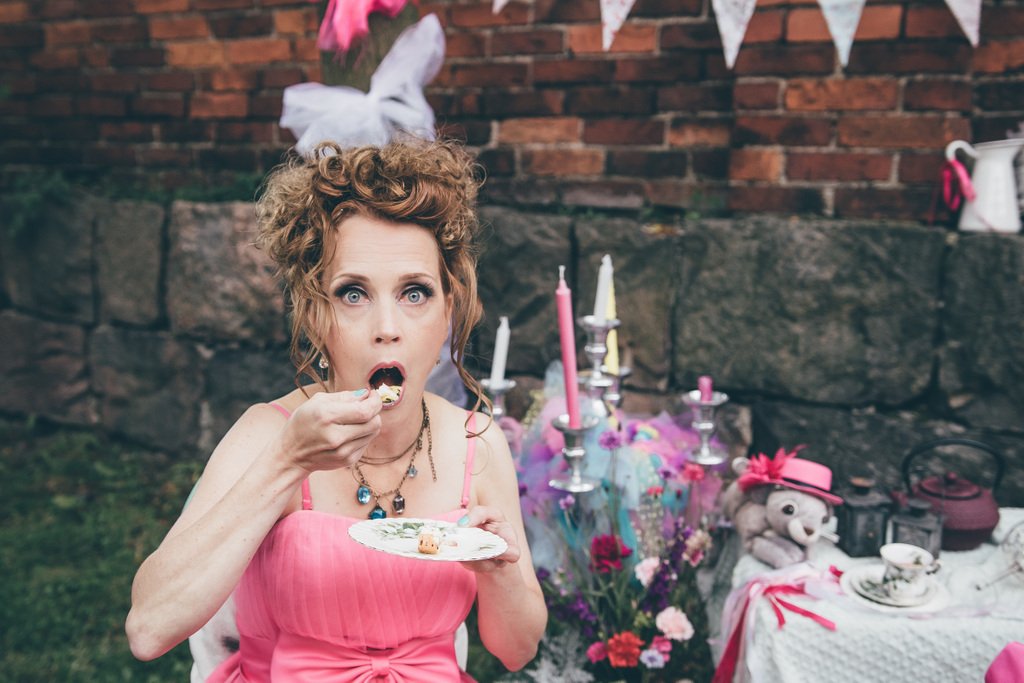 For more inspirational pictures and quotes, follow @raggarimorsian on
Instagram
and
FB
. Come and see me and Finland's first light up wedding dress at
Love Me Do
wedding fair at Kaapelitehdas, Sat 7th Oct.